About Corfu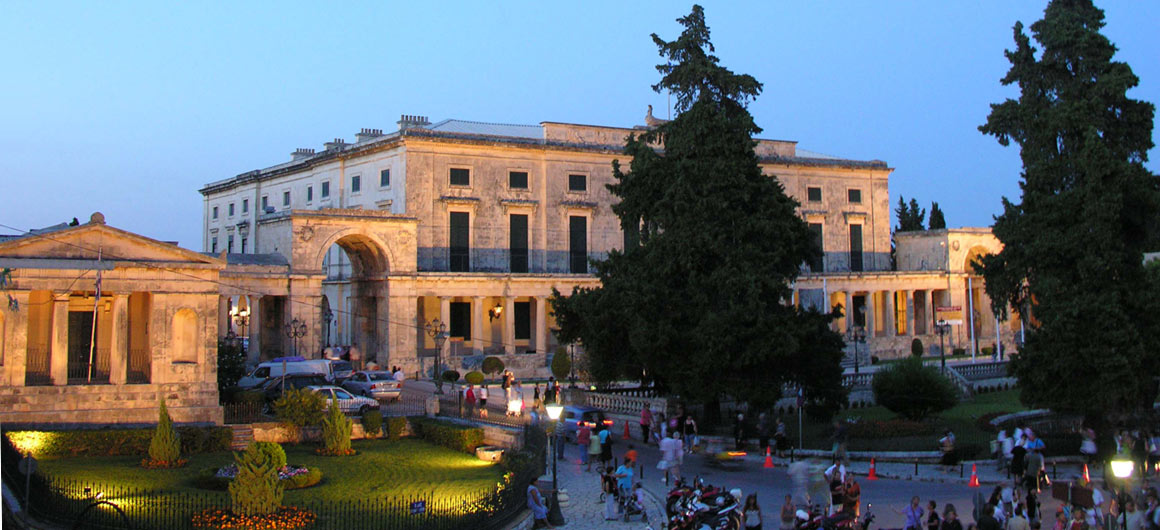 Corfu holidays have been a dream of many travellers who are looking forward to their summer holidays in Greece. Greece has always been one of the most popular tourist destinations and many visitors choose the Greek islands as their destination.
Corfu Island, historically the capital of the Seven Ionian Islands, strategically situated at the gateway between the West and East where the Adriatic Sea meets the Ionian, has throughout its history received both foreign visitors and invaders, many of whom remained and blended in beautifully with the local population, creating and enhancing the unique cosmopolitan ambience, architecture and culture. The locals speak Greek with an accentuated sing-song, but are also quite gifted with foreign languages, especially English, Italian and German therefore all visitors can feel like home and enjoy their holidays to Corfu.
Corfu Old Town combines the most unusual blend of Italian, French and British architecture that has a laid back Greek air about it. The old town is well worth a visit, with its narrow alleyways and mostly Venetian palazzos and also a great place to shop for souvenirs such as kumquat, olive oil & olive wood carvings & olive oil based cosmetics, amongst so many others. It is also where you will find numerous cultural events and concerts during the summer season. Strolling down the Liston with its French archways and stopping off for a coffee or an ouzo & meze at the row of cafes is the trend for locals and foreigners alike.
Corfu Island is in itself quite mountainous and this allows for many vantage points from where you can get panoramic views of the coast and bays. It is one of the greenest Greek Islands, thanks to the large number of olive and cypress trees, which were inherited from the Venetians, and which are unusually tall and wild-looking. You will find beaches on most of the island's coastline, and you have a choice of sandy, stony, pebbly or rocky.
Corfu Greece is undoubtedly a place where you can combine relaxation and exploration with entertainment and culture. We are looking forward to seeing you in our island.
---